Creating your outdoor oasis has never been easier.
With our wide range of infrared electric patio heaters to choose from, elevate your backyard patio, pool cabana and outdoor room for you and your guests. Bring comfort to the outdoors with different mounting options to fit your patio perfectly. Offset the cooler summer evenings with Aura Performance heaters.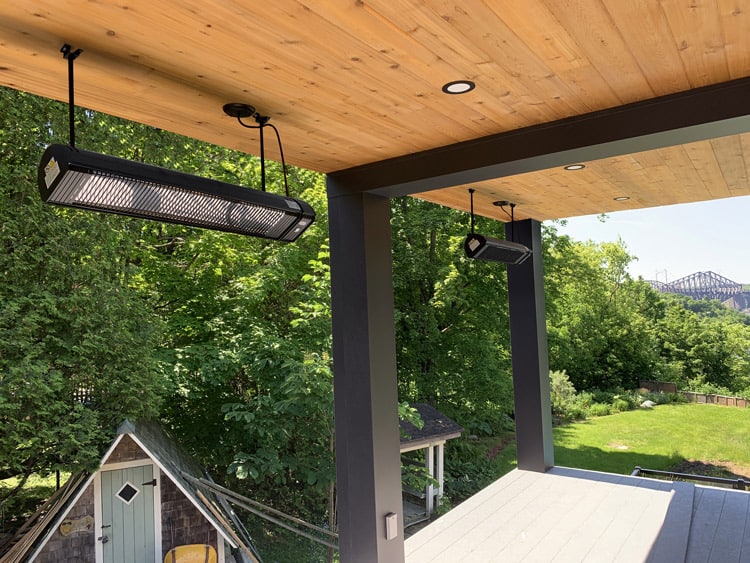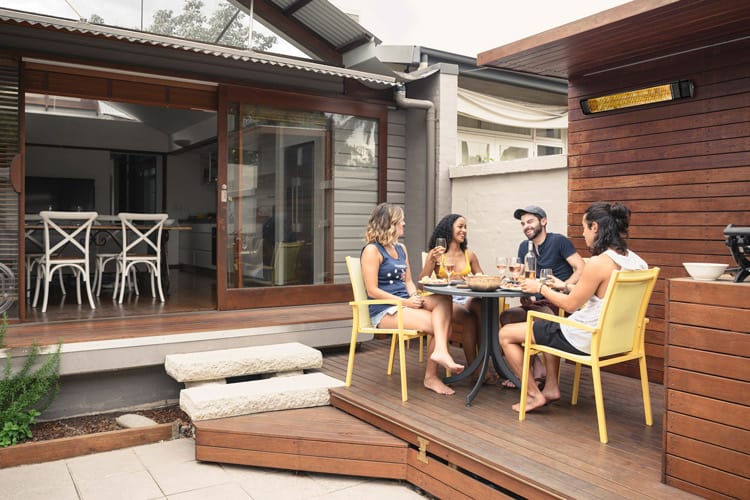 Designers and architects bring their ideas to life with the outdoor room, an extension of your living space. Aura Performance heaters are designed specifically to balance the ambiance of low light emission and superior performance. The CF Series is rated to IP65, which means they are built to last in exposed environments.
Our CF Series is the perfect ALL-In-ONE outdoor patio heating solution for those who are looking to extend their patio season. There is no need to purchase expensive control systems, each CF Series heater comes built with on board controls and an IR remote. All electric, all eco-friendly. Forget dragging heavy propane tanks around your patio this year.