Our most versatile heater yet, The CF Series will bring comfort to your guests whether it's at your restaurant or in your backyard.
CF1500
With 2 Level Remote, 120V Plug
CF3000
With 6 Level Remote, 12" Ceiling Suspension Rods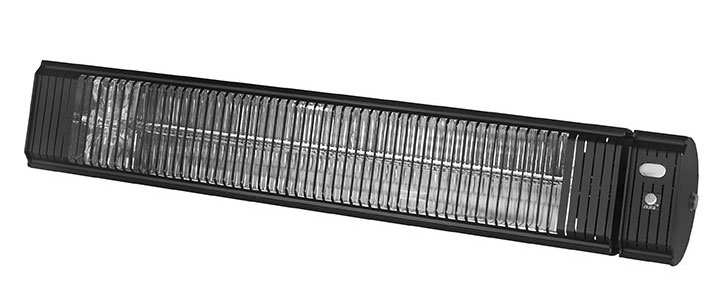 CF4000 & CF6000
With 2 Level Remote, 12" Ceiling Suspension Rods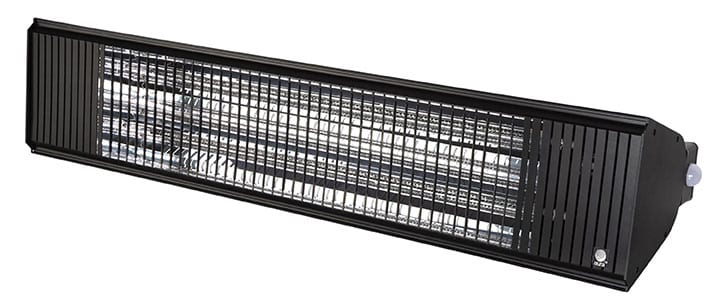 Carbon Element
Carbon Filament Technology: Our high-performance, state-of-the-art Carbon fiber braid emitter is made from aerospace-grade filaments and delivers best-in-class performance to brightness ratios.
These carbon fibers also feature unique material properties allowing the emitters to reach lifespans not possible by shortwave or medium wave emitters.
Control at your Fingertips
Included multi-step remote control allows you to adjust the heat output without expensive and complicated control systems. The heater can also be switched to remote control bypass where the heater can be hard-wired.
Construction
Robust Aluminum Construction: 6000 Series aluminum extrusion provides a structural frame while ensuring the unit runs at cool temperatures.
WEATHER PROOF
Engineered to outperform the competition on your back porch or your Alpine ski cabin –  The CF Heater is designed to thrive in extreme environments. IP 65 environmental protection prevents ingress of water or dust, allowing the heater to be installed in exposed environments.
Mounting Made Easy
Multiple mounting options including wall mounting and ceiling suspension. Wall brackets are included for all models. Suspension brackets included for heaters 3000W and greater.
Bigger sizes, more heat
Our 4000 & 6000 Watt heaters come with Dual Emitters and two stage control.