Aura's newest CF 6000w and 4000w series heaters are the latest in Carbonbraid electric infrared technology, engineered as a substitute for the classic 25,000 BTU natural gas or propane patio heaters that restaurant, hotels and homeowners have historically relied upon.
Aura CF 6000W heater produce over 20,000 BTU of directional radiant infrared heat and are available in both epoxy powder coated Black or traditional Stainless steel. The CF Series includes direct wire options as well as integrated 2 stage handheld remote control that allows the user to turn the heater (or heaters) on and off as well as vary the heat output with 2 setting levels with a simple convenient device.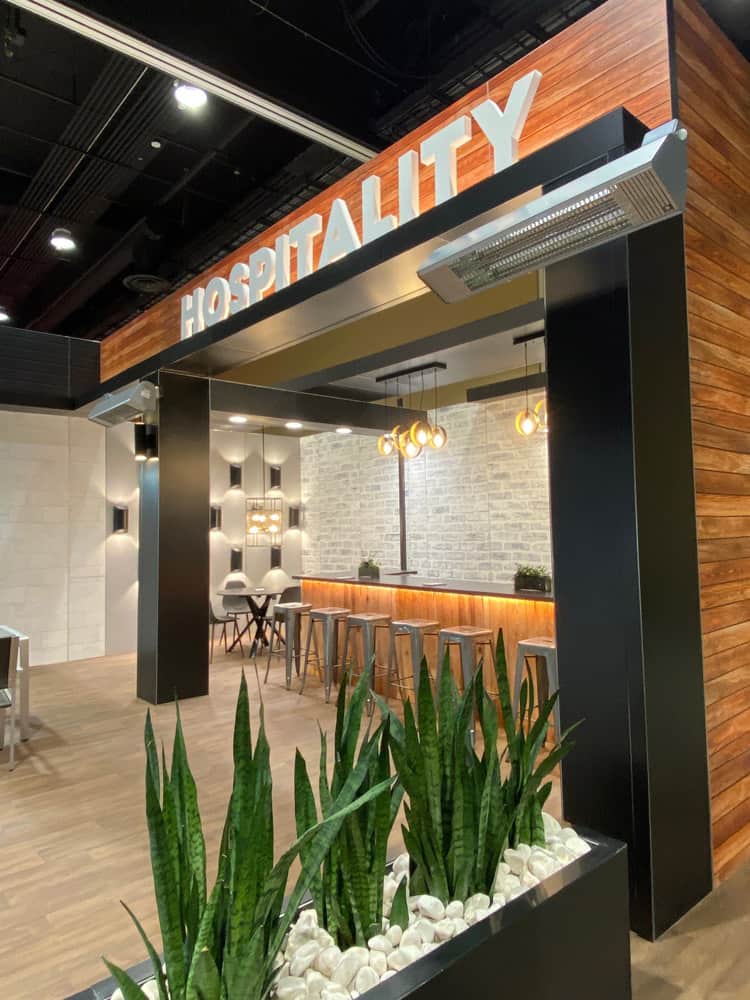 The CF Series heater includes both wall mount and architectural ceiling suspension poles to suit the design requirements and only require a certified electrician connection when compared with gas lines and venting requirements of traditional gas or propane heaters. Aura CF Series heaters do not produce any fumes or CO2 emissions, only comfortable radiant heat and a soft radiant glow.
It is time to think about electric alternatives to natural gas and propane patio heaters and the Aura CF 6000 provide an excellent solution to your outdoor comfort needs.