Carbon Fiber Series
The CF series represents the next evolution of electric radiant heating. Engineered to perfectly balance performance and ambience. This series features a large parabolic reflector and Carbon Fiber Emitter, capable of delivering full heat within 3 seconds.
BEST FOR: From cozy backyard seating areas to high end restaurants, the CF Series is a versatile heater. Available in 1500w to 6000w models.

DECOR ARCHITECTURAL GLASS
The Decor Series patio heater incorporates architectural light filtering ceramic glass to reduce visible light while letting the radiant heat through.
This model also includes the latest in Bluetooth connectivity allowing users to use their smart device to adjust the output of the heater
with the free Aura Connect app.
BEST FOR: Architectural patio and seating areas where no visible light is wanted. Available in 1500W and 3000W.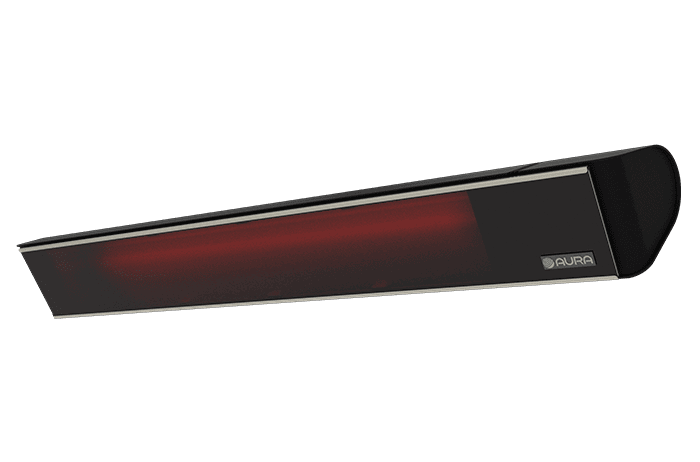 Shadow Series
The Shadow series brings a new look to electric infrared. An architecturally focused, no visible light, long wave radiant heater that takes the edge off in moderate climates.
BEST FOR: Enclosed & semi-enclosed outdoor rooms, solariums, yoga studios, garages and workshops. Available in 1500w to 3200w models.